How To Select Sunglasses According to Your Face Shape?
Posted by CATHY ZHU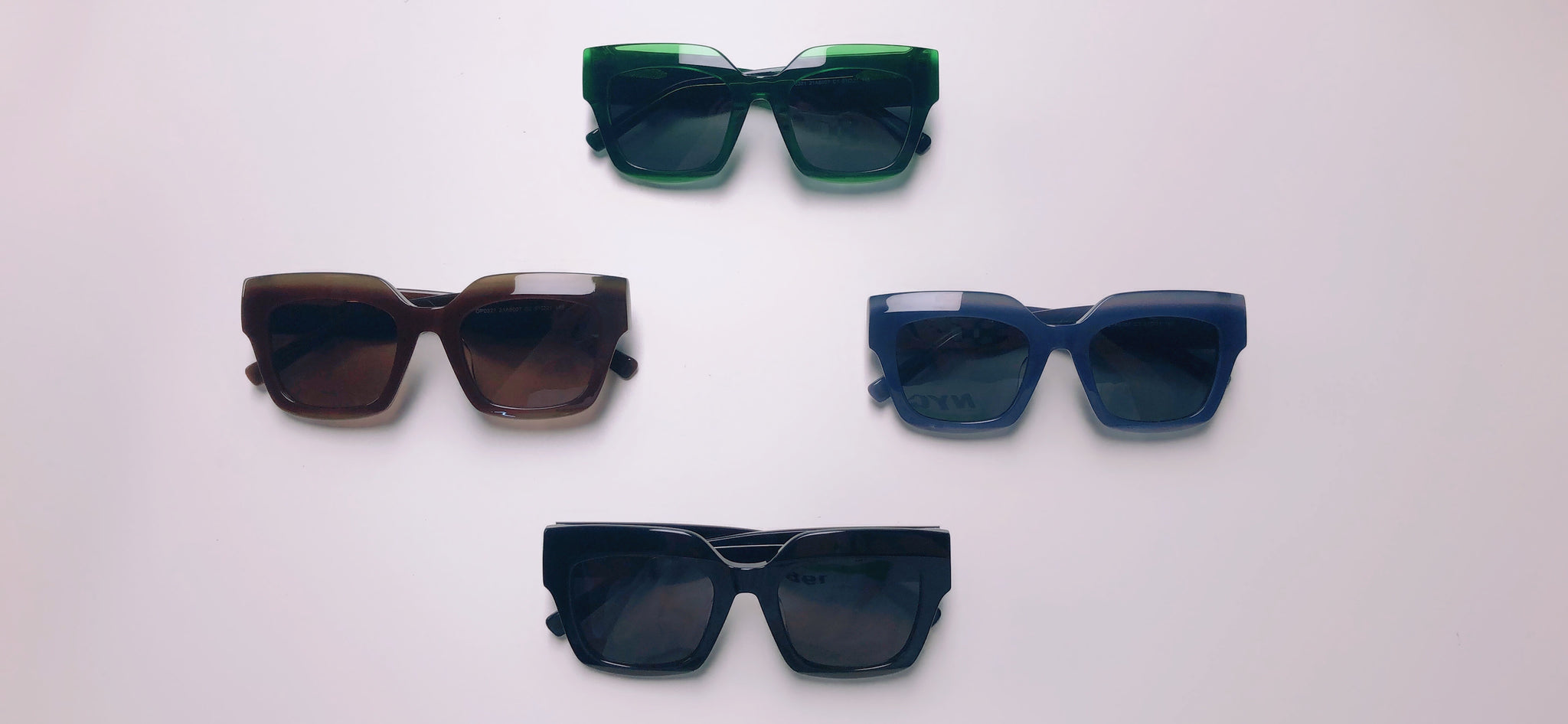 It's not easy finding out the perfect sunglasses for yourself. I know, I understand.
I have come across many people (a few years ago, I used to be one of them) who don't wear sunglasses simply because they don't suit them.
That's absurd. All the sunglasses out there are made for someone – just like soul mates.
Allow me to help you through this impossible problem and enlighten you with a few tips and tricks to choose sunglasses according to your face shape. It's not that difficult once you get the hang of it and know what you're actually looking for.
So, let's jump right into the topic!
Frames for Round Faces
When trying to get your hands on the ideal frames for round faces – it is essential to know that you have to make your face look less round.
Since round faces have a soft outlook, you should try emphasizing making your features look sharp. For that, going for sunglasses that have bold angular lines will be an intelligent choice. In this case, the following are my top picks:
Wrap sunglasses
Rectangular sunglasses
Butterfly sunglasses
Aviators
Frames for Heart-Shaped Faces
Heart-shaped faces have a greater length than the width, which means that you have a prominent and broad forehead and a narrow jaw. Most of the time, you'll also see that these individuals have high cheekbones.
Going for sunglasses that make your forehead look less prominent and draw attention to the rest of your face would be nice to strike a healthy balance among all these features. My top picks for heart-shaped faces are:
Rimless frames
Oval-shaped frames
Shield frames
Frames for Oval-Shaped Faces
If you have an oval-shaped face, thank the Lord because every frame seems to like your face. Lucky you.
Because your face is gently rounded, with ideally prominent cheekbones and balanced wide jaws and foreheads – you can find a perfect fit without much hassle.
It also allows you to experiment with bold styles and textured frames. However, don't go for something too big for your face because that'll just blur your very symmetrical features.
My top picks for oval-shaped faces are:
Cat-eye frames
Aviators
Rectangular frames
Square frames
Frames for Square-Shaped Faces
Alright, so the deal with square-faced faces is that they have very sharp angular lines. If you're looking for sunglasses to get along with your square-shaped face, you should go for something on the softer side.
Because square faces have a strong jawline and a broad forehead with pretty sharp features, it makes it a little challenging for people to find the perfect sunglasses for them. However, don't worry because I got you covered.
Apart from choosing softer-looking frames, you should go for wider frames to balance your forehead and cheekbones. And, going for a thin frame instead of a thick, bold one would really bring out the look on your face, if you know what we mean.
My top picks are:
Round frames
Butterfly frames
Oval frames
Now that you're all set – how about some sunglasses shopping? Let's go!