3 Ways to Wear & Rock Sunglasses at A Wedding
Posted by CATHY ZHU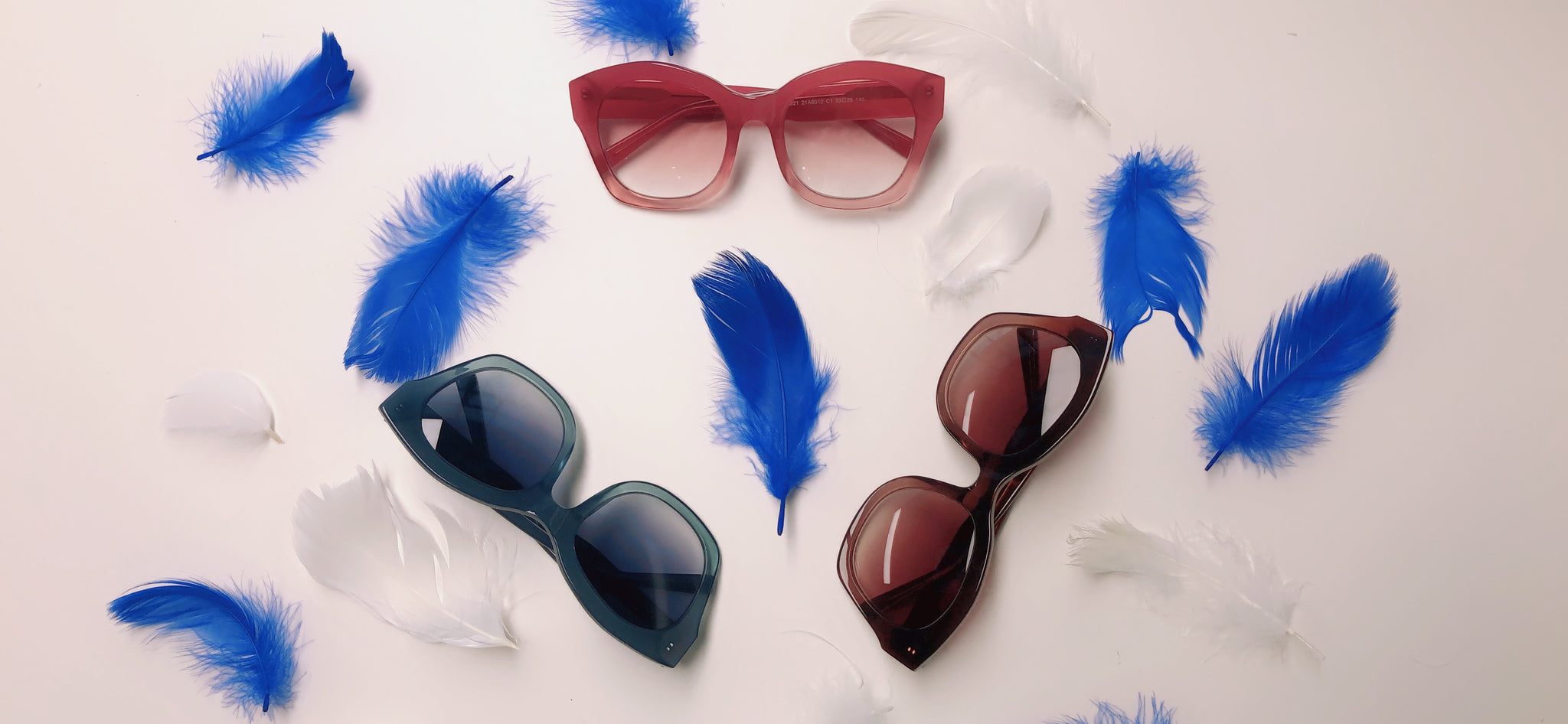 Unsure about wearing sunglasses to a wedding? Or, are you feeling a little underconfident because you don't know how to pull it off? Well, now you don't have to worry anymore.
Because I am here to guide you through this concept, and by the end of this blog post, you'll have the knowledge and probably the confidence to wear and rock sunglasses at a wedding.
Do I have your attention? I am hoping, and I do. Therefore, without further ado, let's jump right into the topic!
Classic Styles are Classics for a Reason
Obviously, there's a reason why classics are loved by everyone. What's the reason, you ask? Well, it probably has to do with the fact that classic sunglasses make you look incredibly elegant yet fabulous at the same time.
If you're going to a formal event, such as a wedding in our case, opting for something that is relevant to the event and elevates your style should be your priority.
Therefore, sunglasses styles like aviators, round styles, squares or rectangles, and even halo frame sunglasses fall under classic sunglasses. There are a few others, but I recommend these as they are easy to find, and suit almost everybody.
Is It an Indoor Wedding?
Are you thinking of wearing sunglasses to an indoor wedding? Well, don't. It wouldn't look good.
The primary purpose of wearing sunglasses to a daytime wedding, if it is outdoors, is to avoid the sun while looking very chic.
If the wedding is indoors and away from the sunlight, what's the purpose of your sunglasses? That's right – no goal.
Lights Tints for Eye Contact
Since you're going to a wedding, doesn't it mean that you'd have to mingle with other people? Yes, it exactly means this.
Even if you don't warm up to the strangers and easily manage to ignore them - if it's a family wedding, you are bound to run into a family member or two.
No matter how much you want to ignore the family on your dad's side, ahem, you will have to make a small conversation with them. In that case, you don't want to come off too rude or uninterested so going for lightly tinted sunglasses is the best option for you.
They are very ideal for a wedding and allow you little mingling with the crowd. Isn't that what you want?
Did You Say Sporty Sunglasses?
Do you like to hike, fish, or play any kind of sport regularly? Perhaps, baseball? If yes, then you must own a nice, polarized pair of sporty sunglasses. That's absolutely great.
However, wearing sporty sunglasses to a wedding defeats the purpose of rocking your sunglasses at a wedding. If they are not suitable for the event and give off a very laid-back vibe, they cannot do an excellent job making you look stylish, crisp, and classy. - simple as that.
And you don't want that, do you? Obviously, no.
Therefore, if you're thinking of going with your regular, sporty sunglasses – save yourself the trouble, and just don't wear them.